MBT conference will be held from 31st May to 1st June 2023 in Bečići, Budva, Montenegro, at the Mediteran Hotel.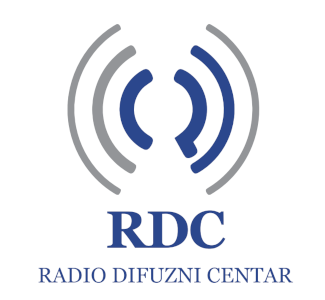 This year's conference will be held from 31st May to 1st June 2023 at the hotel Mediteran in Bečići, Budva, Montenegro. The organizer and host of the conference is Radio-difuzni centar (RDC) from Podgorica, Montenegro, with the support of the MBT Association.
The main topics of the conference are:
Broadcasting infrastructure and spectrum – energy efficiency and CO2 reduction, automation, network management, alternative energy sources, UHF spectrum protection
5G broadcasting – new opportunities for broadcasters and network operators
DAB+ digital radio – development in the region; small scale DAB, an opportunity for small radio broadcasters
PROGRAMME
May 31, 2023
14:00 – 15:00 Registration
15:00 – 15:10 Opening and welcome speeches, Armend Milla, State Secretary, Ministry of Economic Development and Tourism & Tigran Vržina, MBT Association, President
15:10 – 15:30 Protecting UHF spectrum for broadcasting at WRC-23 and the value of DTT for Europe, Lars Backlund, Secretary General of BNE
15:30 – 15:50 Antenna Solutions for 5G Broadcast / Next Generation TV, Zoltan Metz, Broadcast Engineer, Sales Coordinator, Kathrein
15:50 – 16:10 OIV & RTV SLO 5G Broadcast project, Radovan Lovasić, Broadcasting Systems Senior Expert, OIV
16:10 – 16:30 Flexiva GX ultra-compact analogue FM transmitters – improved power efficiency and CO2 emission reduction in FM broadcasting, Aleander Kurz, Sales Director EMEA, GatesAir
16:30 – 16:50 Monitoring and testing solutions in broadcasting, Bojan Nikolić, Sales Manager, IBIS instruments
16:50 – 17:10 Coffee break
17:10 – 17:30 The global growth of DAB+, Jacqueline Bierhorst, Vice-President of WorldDAB
17:30 – 17:50 Small Scale DAB in the UK – the route to increased listener choice, Lawrence Galkoff, General Manager, Radioplayer Worldwide Ltd
17:50 – 18:10 Optimize the costs when building a DVB-T/T2 or DAB+ network, Luis Grela, Managing Director, Tredess
18:10 – 18:20 DAB+ status in Slovenia, Bojan Ramšak, Head of the development team, Oddajniki in zveze, RTV Slovenia
18:20 – 18:30 DAB+ status in Croatia, Bruno Cigrovski, Head of Broadcasting Systems Department, OIV
18:30 – 18:40 DAB+ status in Serbia, Sladjan Stanković, CTO, JP ETV
18:40 – 19:00 Aixtream 24/7 software for 5G audio reporting, DAB inhouse streaming applications and audio delivery to FM transmitters, Tobias Dornbusch, Product Expert, Ferncast GmbH
20:00 – 23:00 Gala dinner
June 1, 2023
09:00 – 09:20 Cutting Carbon Emissions with Next Generation Transmitters, Maurice Uhlmann, Product Manager Terrestrial Transmitters, Rohde & Schwarz Gmbh & Co KG
09:20 – 09:40 History & Facts about PLISCH, Georg Klauser, Engineer, Plisch,
09:40 – 10:00 ECRESO – FM transmitters and SmartFM, Tatiana Lisman, Key account manager, WorldCast Systems
10:00 – 10:20 Energy savings in medium wave networks using MDCL technologies, Viktor Vámos, Technical expert broadcasting services, Antenna Hungaria ZRT
10:20 – 10:40 Coffee break
10:40 – 11:00 Ultimate LIVE TV Contribution, Michal Wyrzykowski, Technical Sales Engineer, Appear TV
11:00 – 11:20 RF-over-IP, Darko Bujanovic, Regional Sales Representative, Evertz Microsystems Ltd.
11:20 – 11:40 The opportunities and challenges of video over IP, Andrej Zejn, Regional Sales Director, Net Insight
11:40 – 12:00 ATEME's video delivery solutions, Jean-Marie Vouemba, Solution Engineer – CEE, Ateme
12:00 – 12:20 How to secure, optimize your network and create value with 3 Enensys solutions: monitoring, targeted advertising and IP transport and switching, Audrey Moysan, Sales Area Manager, Enensys
13:15 Transport from the hotel to Kotor bay
14:00 – 21:00 Lunch / boat cruising along the Boka bay
MBT Conference is an annual regional gathering of broadcasting organizations and manufacturers of broadcasting equipment and is also an excellent opportunity to establish business contacts and exchange views and experiences.
The specificity and special charm of MBT conferences are social events organized during the conference that usually lasts two to three days. This includes visits to transmitting locations and the sights, museums, and tourist attractions of individual countries.
Through these informal gatherings of broadcasting professionals, information and business experiences are exchanged, long-term friendships are formed, all of which can be exceptionally useful in the work and development of each individual.


Annual international MBT Conferences
The establishment of the MBT Association is a step further, as its main objective is to provide full support to the host in the organization of each new conference. Also, the organizers will be defined at regular sessions of the Assembly at least two years in advance.
Activities on the realization of objectives include creating a database of participants and sponsors of the conference in accordance with the law, which will be available to the organizer, and a manual with useful information about the organization, the necessary preliminary work, budget, and the like.